09/18/2013 8:00 am - 9:30 am

Join the Poe Center Board of Directors and staff in celebrating another successful year of empowering North Carolina's children, youth and their families through health education!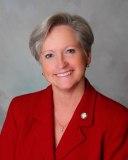 Good health isn't something that just happens. It's something we have to work towards and invest in, both in the home and in our communities. Keynote speaker, Gale Adcock, will address these issues in "A Year of Good Health!"
If you believe that variety is the spice of life, then you get what makes Gale Adcock tick.
Gale is an RN and family nurse practitioner, SAS Institute's Chief Health Officer, Cary Town Council member and Cary's Mayor Pro-Tem, adjunct faculty member at Duke, Carolina and ECU, and a grassroots advocate for public policy that advances health in its broadest sense.
Whether helping patients manage a chronic illness; coaching individuals who want to stop using tobacco; teaching graduate students how to navigate the legislative system or making land use decisions that increase Cary's walkable neighborhoods and open space, Gale's lifetime goal is to have a positive impact on the lives of individuals, families and communities, improving their health status and quality of life.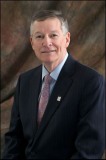 Joe Bryan, Financial Advisor with Wells Fargo Advisors and Chairman of the Wake County Board of Commissioners, will introduce Gale as well as his goal for Wake County to become the healthiest capital county in the nation. A former Poe Center Board Member, Joe has worked to improve the health and education needs in Wake County and North Carolina for more than twenty years. Among other initiatives, he has served as President of the NC Association of County Commissioners, Co-Chair of the Wake County Community Assessment Committee, Chairman of the Sustainability Task Force, and on the Board of Directors for Passage Home and Board of Advisors for The North Carolina New Schools Project.
Check out the event details HERE:
Should you like additional information, please contact the Poe Center at info@poehealth.org or (919) 231-4006 ext. 306.